The themes mentioned below can be found in the program.
By means of the different colors you can see at first glance which focus the program items have.
ECONOMIC OPPORTUNITIES
ETHICS AND SOCIAL INCLUSION
HOW CAN WE ORGANIZE THIS?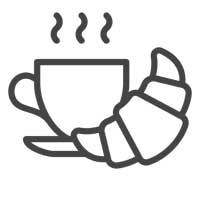 08.00 BREAKFAST CLUBS
In an informal setting, you are able to discuss crucial topics with a small group of invitees. Start the day with a nice breakfast and pleasant company.                 
Young Talent Breakfast Club
Accessible to professionals up to 35 years old
Smart Women Breakfast Club
We invite smart women to join us when we discuss the woman's perspective on a smart city. What are female eye openers? Start a conversation with your female colleagues.
09.00 REGISTRATION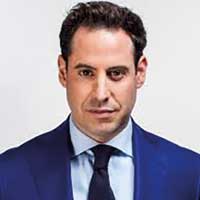 09.30 OPENING
By your chairman Donatello Piras, Professional Chairman
Donatello will actively involve the audience during the day. We would like you to share your vision and opinion and to ask your questions. In this way we will also be able to gain concrete insights during the plenary sessions.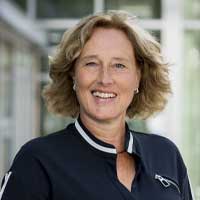 09.45 WELCOME BY OFFICIAL HOSTS
The City of Dordrecht and the Province of Zuid-Holland are the official hosts of the event this year. In their welcome speech they explain how they use smart solutions to make their city and province livable and futureproof for all citizens.
Maarten Burggraaf, Alderman, City of Dordrecht
Adri Bom-Lemstra, Councillor, Province of Zuid-Holland
10.05 KEYNOTE SPEECH
URBAN CHALLENGES AND THE CITY OF THE FUTURE
– Transforming our society and environment. How do we make sure that these huge transitions are successful?
– How do you create a place for people to flourish?
– Sustainable economic development
10.25 EXPERT INSIGHT
WHY ARE CITIES NOT SMARTER AND HOW TO BECOME?
10.45 KEYNOTE SPEECH
THE RISE OF 5G
– The new connectivity of the future
– Unanswered questions and privacy
– Health risks; fact or myth?
11.35 STARTING FROM SCRATCH SESSIES
SOCIAL URBAN CHALLENGES AS ENABLERS OF THE SMART SOCIETY 
We have asked several cities to put their social urban challenges on the table. During these co-creation sessions we will work together to create a plan. Working with the quadruple helix: government, industry, academia and the citizen.
Our session leaders will guide you when different interests and insights come to the surface. What are the drivers of the various stakeholders? How can you make a successful collaboration possible in order to ultimately create a solution that everyone can agree with?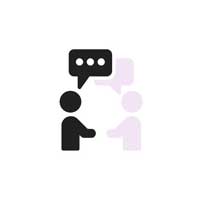 12.35 LUNCH
During the lunch, we invite you to join our Innovation Carrousel. We take you on a tour along innovative initiatives that contribute to a Smart City. In 15 minutes you will hear all about the visions of these game changers in short pitches.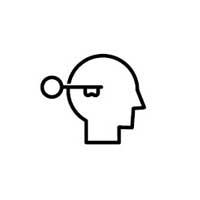 13.35 BEST PRACTICE WORKSHOPS
During these workshops you can make a choice from different options. Every session has its own interpretation so that you can choose the specific one that suits your interest best. In all sessions, interaction is leading and you will have the opportunity to ask you own questions.
10 minutes switch to subrooms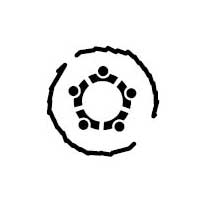 14.15 KNOWLEDGE TABLES
At each table a specific theme will be introduced by a table host. Subsequently, based on questions and statements there will be a discussion with the participants at the table to exchange knowledge and experience.
You have different themes to choose from. There are two rounds, so you can make a choice twice.
14.15 – 14.45: Round 1
14.50 – 15.20: Round 2
15.50 IN-DEPTH SESSIONS
The topics that were addressed during the plenary speeches have a huge impact on the future of our society. During these in-depth sessions, we take them to a next level. What do they implicate for you as a municipality? And how can you cash in the opportunities that come forward?
A. DE ECONOMISCHE TRANSITIE
B. SMART SENSORING
C. SOCIAL INCLUSION
10 minutes switch to plenary room
16.30 KEYNOTE SPEECH
BUILDING THE CITY TOGETHER; HOW DO YOU MAKE SURE THAT EVERYONE IS ON BOARD?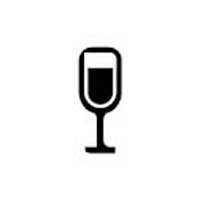 17.00 CLOSURE AND NETWORK DRINK
We invite you to join us and meet up with colleagues from different countries. To catch up and to create new relationships. Off course, we serve our Dutch fries and bitterballen.
18.00 OPTIONAL | FLOATING DINNER
During this boat ride across the canals of Dordrecht, you can continue your conversation with your colleagues while enjoying a drink and a nice dinner.